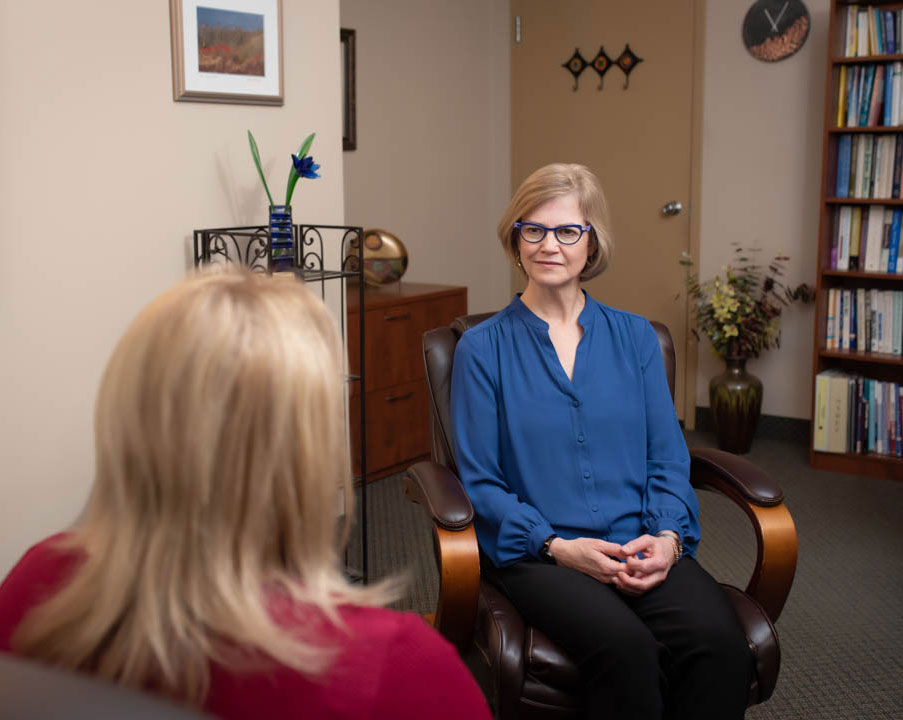 I trained at Adler University in Chicago. I have been registered with the Nova Scotia Board of Examiners in Psychology since 2002. My registration number is 0412.
Altogether I have worked in the helping professions for over 30 years in a variety of different settings. These settings have included:
Counselling adolescents in residential treatment (10 years)
Counselling psychiatric individuals in a half way house (1 year)
Managing a chronic pain clinic (1 year)
Counselling individuals with trauma from motor vehicle accidents (3 years)
Providing mental health services in a hospital setting (2 years)
Working in private practice for 20 years.
I generally offer a structured approach to treatment, and my style is interactive.  I often use a psycho-educational approach where I work collaboratively with clients on identifying goals for change.  Sometimes this involves homework and assigned readings.  I have a special interest in working with individuals who have Operational Stress Injuries, more commonly known as work-related PTSD symptoms.  However, my practice is not limited to this.